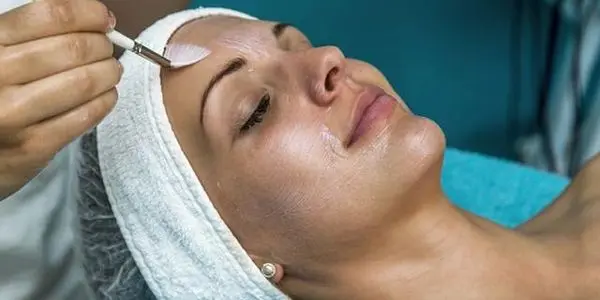 What is it?
A chemical peel is a technique used to improve and smooth the texture of the skin. Our peels can diminish the appearance of discoloration from sun damage, melasma, and acne scars, smooth fine lines, refine the appearance of pores and prevent the formation of acne lesions. In addition to these benefits, chemical peels stimulate the cell renewal process, which increases collagen and elastin stores for firmer skin. Chemical peels are intended to remove the outermost layers of the skin.
Treatment Purpose
Beautifully soft and smooth skin is something we all strive to maintain. Despite our best efforts with at-home exfoliation treatments, skin congestion and dullness can take hold. A quick and easy solution to this dilemma can be found in a professional chemical peel, which provides a remarkable boost to skin texture and radiance. Regular chemical peel treatments can help patients maintain smooth, even, clear, and youthful-looking skin with no downtime.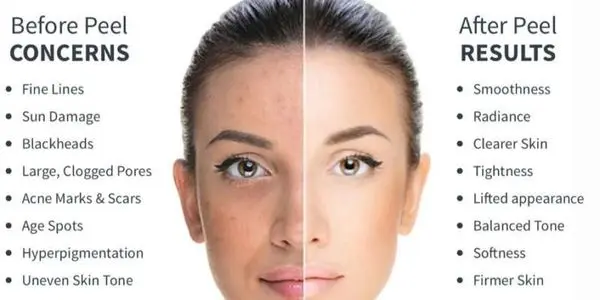 All Chemical Peels – Price $125 each
We use Skin Institute Peels
Voted #1. The best course of treatment in your situation will be suggested to you during your personalized, one-on-one consultation with one of our experts.
Chemical Peel Options
Glycolic Acid 30%
Salicylic Acid 10-30%
20% Salicylic with 10% Mandelic
Vitamin A
25% Vitamin C
Mandelic Acid 50% pH 2
35-50% Glycolic Acid with 25% Phytic Acid
Lactic Acid 30%
Lactic Acid peel 50% pH 2.5
10% Mandelic/20% Salicylic Acid
Jessner Peel(Modified and Lite)
TCA 10,15,25 & 30%
35% & 55% AHA with Kojic Acid
30% Glycolic, 7% Salicylic, 7% Lactic Acid
Precautions
To get the most out of your chemical peel appointment and avoid damaging the skin, it's a good idea to take several precautions. Here are some good points to keep in mind about your appointment:
Makeup:

 

Wearing makeup is typically not an issue. One of our expert physicians will cleanse your skin before the treatment, so you don't have to worry about removing the makeup beforehand.
At-Home Exfoliants:

 

Please avoid using at-home exfoliants and/or Retinol 3 days before your appointment.
Social Calendar
Most chemical peels do not cause side effects that require downtime for healing. However, you may need to allot several days for "social down time" as you may experience mild peeling that would make it difficult to participate in social events.
Your content goes here. Edit or remove this text inline or in the module Content settings. You can also style every aspect of this content in the module Design settings and even apply custom CSS to this text in the module Advanced settings.